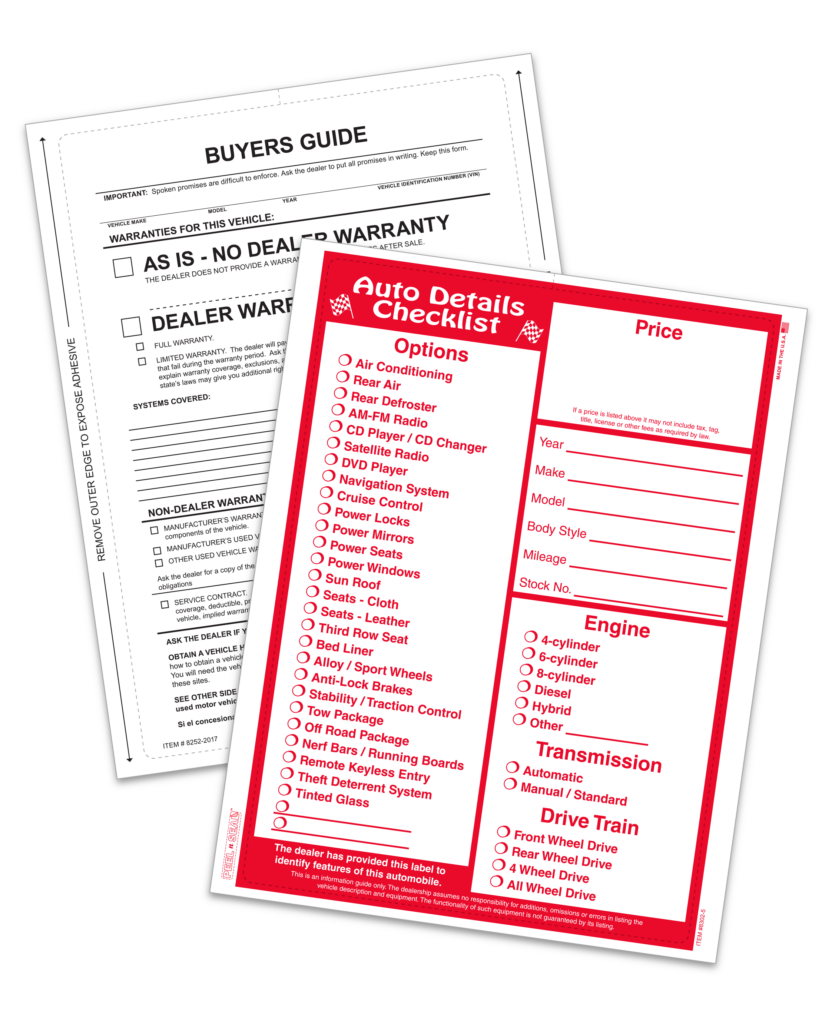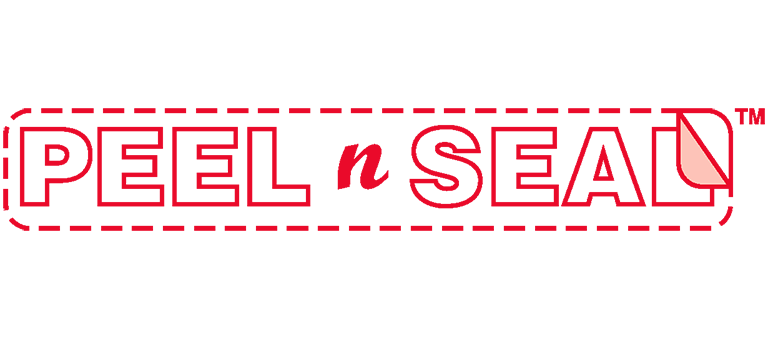 Information that sticks!
PEEL IT, SEAL IT – AND REMOVE IT!
Automotive window stickers
Stock & Custom Laser Window Stickers, Buyers Guides.
Automotive window stickers

Automotive detail checklist

Adhesive window stickers

Peeling window stickers

Warranty window stickers

Window stickers

Laser window stickers

Perforated window stickers
Full Lineup of Automotive window stickers…
The famous Peel-n-Seal™ brand represents the automotive industry's most useful and versatile lineup of Automotive Window Stickers and Buyer's Guides for INTERIOR or EXTERIOR use in any vehicle sales department.
Made with best quality materials and highest quality production standards, all Peel-n-Seal™ Automotive Window products offer clear, easy-to-read type and easy installation. As the name implies, users simply PEEL away a simple-to-remove protection strip and SEAL the form to a vehicle window.
This unique adhesive is weather-resistant and designed to seal the sticker firmly in place while allowing you to open and close your window.
Automotive sales professionals can select a stock, ready-to-use Peel-n-Seal™ Automotive product or laser compatible forms that can be imprinted in full color by us or by the customer.
Our expert art department can recreate any sample you have or help create unique, attractive layouts to help any sales lot stand out! Remember, there is NO setup charge when we're tasked with the creation or matching of any Automotive Window Sticker or Buyer's Guide design!
The Peel-n-Seal™ brand name is well-known and exclusively owned, so be sure to use it to get new orders — and reorders!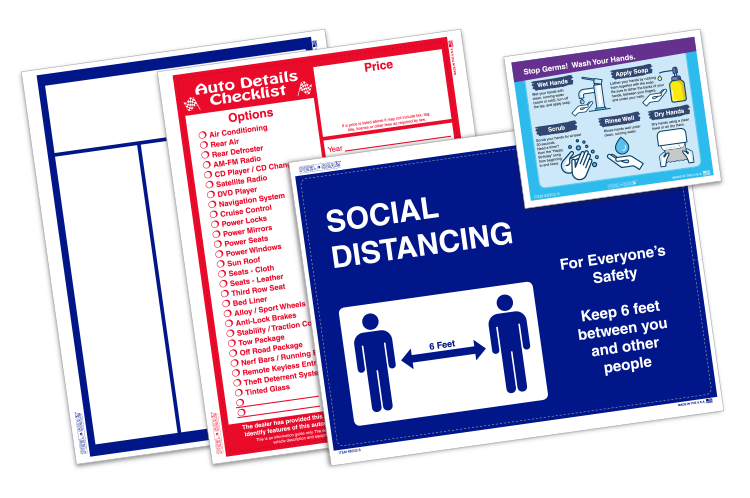 Laser Window Stickers
• 8-1/2″ × 11″
• Peel-n-Seal™ adhesive on all 4 edges
• Beautiful laser-compatible forms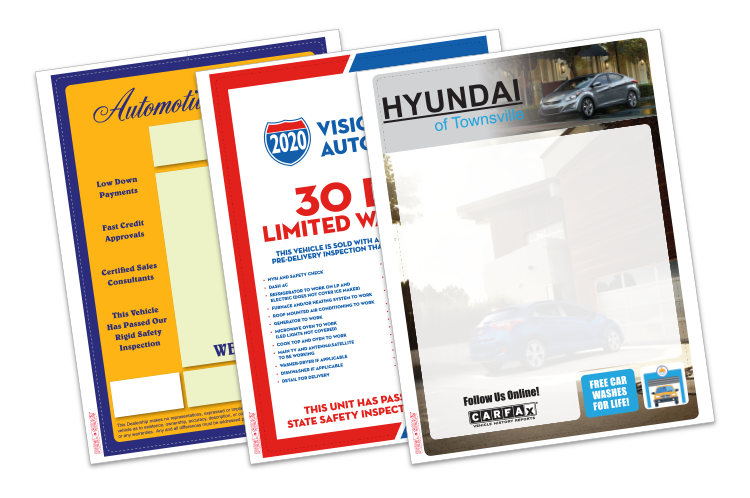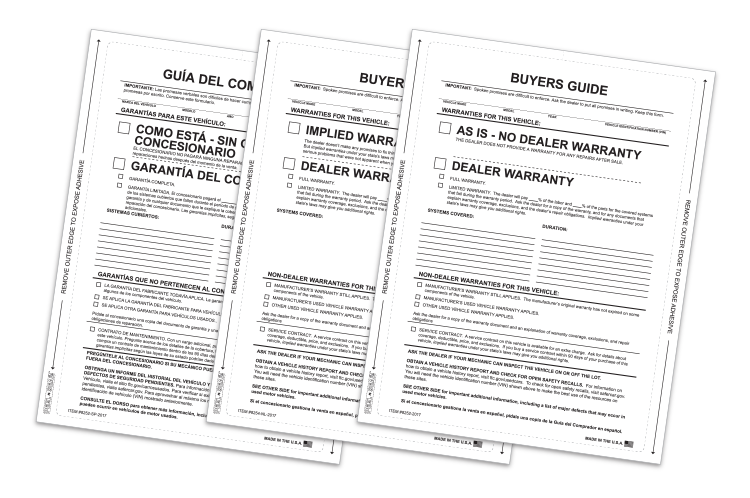 Window stickers Buyers Guides
• Full line of Buyers Guides in styles for vehicle interior or exterior
• Meets current FTC regulations
• Laser-compatible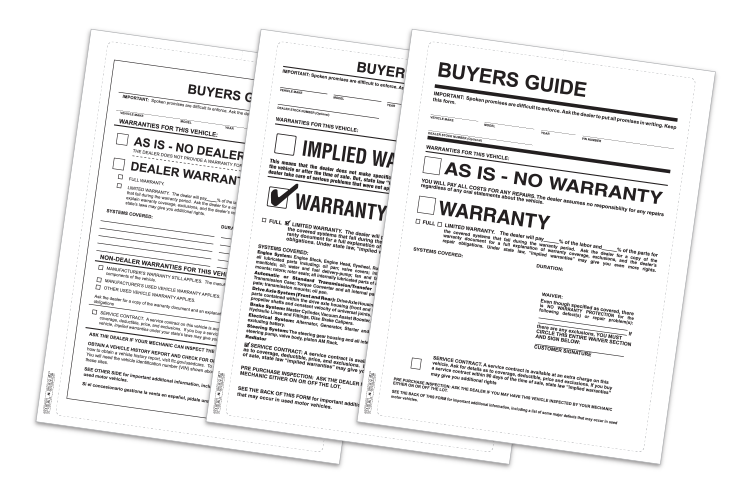 Interior Style Adhesive window stickers
Adheres to the inside of the car window.
.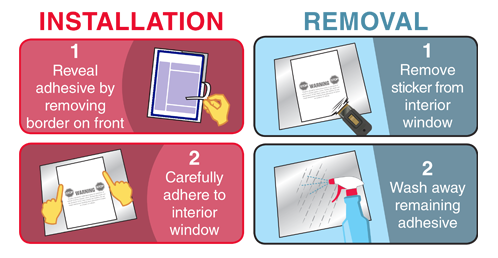 Interior with Perforated window stickers
Adheres to the inside of the car window and includes perforation for easy form removal.
Exterior Style Window stickers
Great for cars with tint on the windows as it adheres to the exterior of the car window.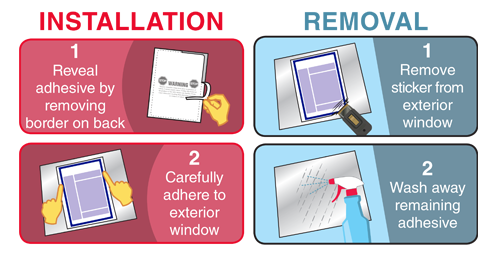 Check out our trusted partners for all your automotive needs…